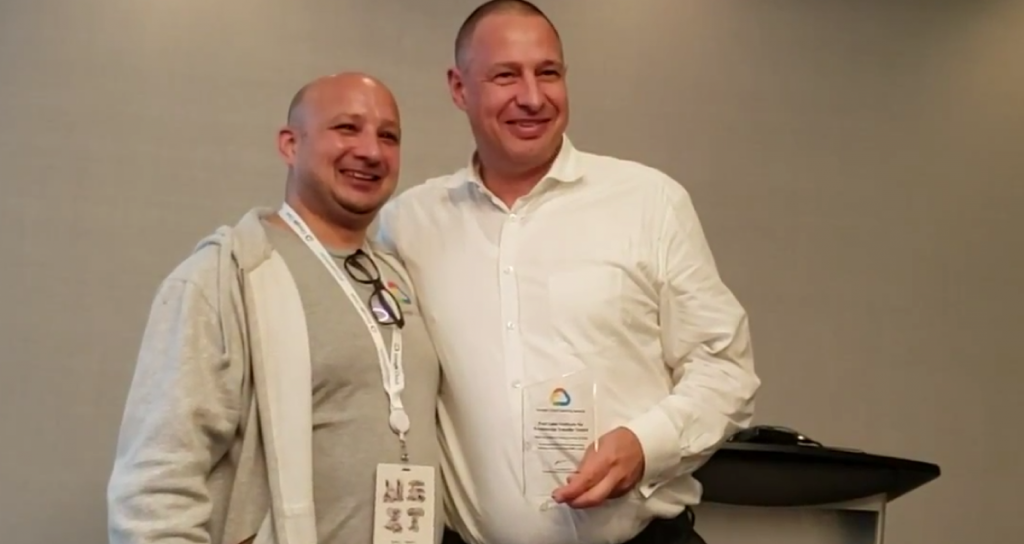 Fast Lane is Google Cloud EMEA 'Most Innovative Training Partner'
Munich, April 16, 2019 – Fast Lane has been awarded as Google Cloud EMEA 'Most Innovative Training Partner' 2019. In just one year, Fast Lane has become one of the top Google Cloud Partners since the training partnership was established and has been honored for outstanding training services in the EMEA region.
Google presented the Partner Awards at the Partner Summit at Google Cloud Next '19 on April 10 in San Francisco. Fast Lane was recognized for significant growth, a high number of certified Google Cloud instructors, and close collaboration with the Google Cloud service teams. At the award ceremony, Carl Tanner, Training Business Manager EMEA, Google Cloud, paid tribute to Fast Lane's bootcamp sessions held with a total of 337 registrations, effectively driving the adoption of Google Cloud Platform.
"In recent months, we have invested heavily in building and expanding our Google Cloud portfolio across the EMEA region. We are delighted that these achievements have already been recognized with this prestigious award in the first year of our Google Cloud partnership," said Torsten Poels, CEO & Chairman of the Board, Fast Lane Group.