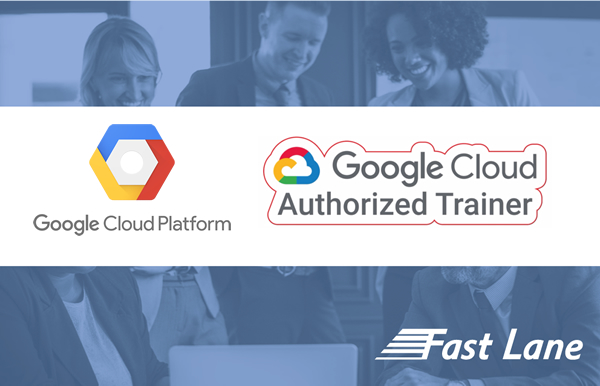 Fast Lane LATAM team members get Google Cloud certifications
Members of the Fast Lane LATAM team have been certified in Google Cloud, and can now deliver official courses and trainings.
 + Watch our Webinar "Google Cloud Platform Fundamentals: Core Infrastructure", presented by Néstor Reverón
 + Fast Lane Collaborates with Google to Offer Authorized Google Cloud Training
Google Cloud
Professional Cloud Architect
A Professional Cloud Architect enables organizations to leverage Google Cloud technologies. With a thorough understanding of cloud architecture and Google Cloud Platform, this individual can design, develop, and manage robust, secure, scalable, highly available, and dynamic solutions to drive business objectives.
The Google Cloud Certified – Professional Cloud Architect certification assesses your ability to:
Design and plan a cloud solution architecture
Manage and provision the cloud solution infrastructure
Design for security and compliance
Analyze and optimize technical and business processes
Manage implementations of cloud architecture
Ensure solution and operations reliability
> See more about training and certifications Google Cloud here
Fast Lane LATAM offers courses and official training
To learn more about all the Fast Lane LATAM portfolio courses, you can visit the website and check the availability of dates.
Interested in joining Google Cloud Platform Training Partner?