The FlexPod Platform
Fast Lane is a leading provider of FlexPod authorised training courses. Our FlexPod centric learning curriculum combines specialist data with accredited instructors; giving you a deeper understanding of how to simplify your data centre and provide a turnkey solution to improve the proficiency of your cloud-based systems.

At Fast Lane, we offer three tailor-made FlexPod training courses to help you gain a deeper understanding of this technologies – no matter what your individual requirements. From implementing and administering the FlexPod Solution, to understanding the concepts, challenges and architecture of a unified data centre – Fast Lane will give you the practical knowledge and expertise needed to become a proficient user.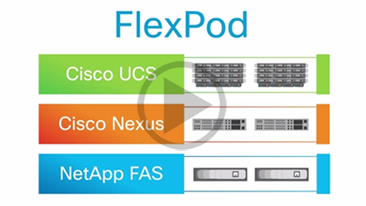 FlexPod Trainings


Cisco UCS which unifies the infrastructure, reducing the number of management points for the network
Cisco Nexus switches to provide the power to run the data centre with the required high availability and performance
NetApp storage that uses thin provisioning and deduplication technologies to offer storage that can run at 90% efficiency, compared to the usual 10%
VMware's Service and Desktop virtualisation to increase the efficiency of your NetApp storage
FlexPod with Microsoft Private Cloud - A collaborative effort between NetApp, Cisco, and Microsoft. FlexPod combines hardware and software to provide a complete, turnkey solution for Hyper-V provisioning
FlexPod Training
FlexPod Pre-Sales Training
FlexPod Foundational Courses