Fast Lane FLEX Classroom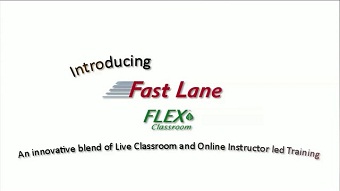 To view this video you need the Adobe Flash Player with JavaScript enabled.Obter o Flash Player
Os treinamentos FLEX da ITLS é o método mais recente de entrega de treinamento que reflete os esforços da ITLS em aumentar a flexibilidade. Reduza os custos e escolha nossa extensa seleção de Treinamentos Garantidos.

Com a modalide FLEX, a seleção de treinamentos se torna mais flexível. Você pode optar por participar através da Internet ou comparecer à aula presencial. De qualquer maneira, sua experiência será igualmente eficaz, incluindo todos os laboratórios práticos.
Principais características do nosso treinamento FLEX.
Treinamento ao vivo com instrutores e laboratórios práticos
Participação online ou presencialmente
Áudio e vídeo para alunos remotos interagirem com o instrutor e os estudantes locais
Divida salas que incluem tanto os estudantes remotos e locais
Quadro eletrônico para notas do Instrutor
Confira a programação dos treinamentos FLEX abaixo e clique no link à direita da data do curso para iniciar o processo de registro ou clique no nome do curso para obter mais informações.
This is a FLEX course, which is delivered both virtually and in the classroom.