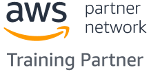 Exam Readiness: AWS Certified Advanced Networking - Specialty (ACANS-EX)
Quem deve participar
This course is intended for:
Data engineers
Solutions architects
Network engineers
Infrastructure engineers who are preparing to take the AWS Certified Advanced Networking ‒ Specialty exam
Certificação
Este curso é parte das seguintes certificações:
Pré- requisitos
Recommended AWS and General IT Knowledge and Experience
We recommend that attendees of this course have the following knowledge and experience:
A current AWS Certified Cloud Practitioner or Associate-level AWS Certification
Two or more years of hands-on experience in maintaining and implementing large-scale networks
Objetivos do Curso
In this course, you will learn how to:
Navigate the AWS Certified Advanced Networking ‒ Specialty exam
Understand advanced networking concepts in AWS so you can design well-architected networking frameworks for your workloads in Amazon Virtual Private Cloud (Amazon VPC)
Connect on-premises data centers to Amazon VPC (AWS Direct Connect, AWS VPN), enabling AWS to function as an extension of the data center
Leverage network automation to accelerate workload deployments and app migration
Incorporate individual application networking requirements that use different AWS services into the overall network design
Practice network security and network troubleshooting best practices
Conteúdo do curso
The AWS Certified Advanced Networking ‒ Specialty exam validates advanced technical skills and experience designing and implementing AWS and hybrid IT network architectures at scale. As a networking specialist, you will design a secure, scalable, and highly available network infrastructure on AWS while addressing requirements like network security, hybrid IT connectivity, network integration with other AWS services, routing techniques, and network troubleshooting.
Classroom training
Duração 1 dia
Click no nome da cidade para reservar
Agenda
Instructor-led Online Training: Este é um curso Instructor-Led Online
This is a FLEX course, which is delivered both virtually and in the classroom.
Europa
Estonia
Este é um curso FLEX.

Talin

Língua do curso:

Inglês

Inscrever

Treinamento online

Fuso horário: Europe/Tallinn

Inscrever
Reino Unido
Treinamento online

Fuso horário: Europe/London

Língua do curso:

Inglês

Inscrever

Este é um curso FLEX.

London, City

Inscrever

Treinamento online

Fuso horário: Europe/London

Inscrever
Romania
Treinamento online

Fuso horário: Europe/Bucharest

Língua do curso:

Inglês

Inscrever