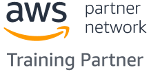 Advanced Architecting on AWS (AWSAA)
Quién debería asistir
Seasoned IT professionals who are already familiar with AWS services
Prerrequisitos
We recommend that attendees of this course have:
Objetivos del curso
Building on concepts introduced in Architecting on AWS, Advanced Architecting on AWS is intended for individuals who are experienced with designing scalable and elastic applications on the AWS platform. Building on concepts introduced in Architecting on AWS, this course covers how to build complex solutions which incorporate data services, governance, and security on AWS. This course introduces specialized AWS services, including AWS Direct Connect and AWS Storage Gateway to support Hybrid architecture. It also covers designing best practices for building scalable, elastic, secure, and highly available applications on AWS.
This course is designed to teach you how to:
Manage multiple AWS accounts for your organization
Connect on-premises datacenter to AWS cloud
Discuss billing implications of connecting multi-region VPCs
Move large data from on-premises datacenter to AWS
Design large datastores for AWS cloud
Understand different architectural designs for scaling a large website
Protect your infrastructure from DDoS attack
Secure your data on AWS with encryption
Design protection of data-at-rest as well as data-in-flight
Enhance the performance of your solutions
Contenido del curso
Day 1
AWS Account Strategies
Advanced Network Architecture
Designing Large Datastores for AWS
Day 2
Web Scale Applications
Building Resilience
Comprehensive Cloud Security
Day 3
Encryption and Key Management on AWS
Security Data on AWS
Designing for Performance
Presionar el boton sobre el nombre de la ciudad para reservar
Calendario
Este es un curso en línea Guiado por un Instructor
Este es un curso FLEX, que es entregado tanto virtualmente como en el salón de clase.
América Latina
Brasil
Jul 29, 2019 - Jul 31, 2019
Entrenamiento en línea
Zona Horaria: America/Sao_Paulo
Lenguaje del curso: Portugués
Costa Rica
Jul 29, 2019 - Jul 31, 2019
Entrenamiento en línea
Zona Horaria: America/Costa_Rica
Lenguaje del curso: Español
América del Norte
Estados Unidos de América