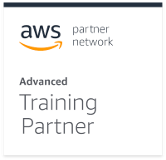 AWS Technical Essentials (AWSE)
Quién debería asistir
Individuals who need a basic introduction to AWS core services.
Certificaciones
Este curso es parte de las siguientes Certificaciones:
Objetivos del curso
This training introduces AWS products, services, and common solutions with immersive exercises and hands-on activities. It helps learners who do not come from a technical background to gain proficiency in Amazon Web Services and empowers them to make informed decisions about IT solutions based on business requirements. By the end of this course, you will be able to:
Identify AWS user groups and online tools and resources available
Create an AWS account
Identify technical terminology and concepts as they relate to the cloud and AWS platform
Describe key AWS Compute and Storage products and services, including EC2, EC2 Security, related application services and CloudFormation templates, VPC, Amazon storage gateway and lifting, storage on S3 and Glacier
Describe key AWS Scale and Networking products and services, including ELB, Auto Scale, CloudWatch metrics and alarms, Elastic BeanStalk , Networking with VPC, DirectConnect, Amazon Route 53, and CloudFront
Describe the impact and importance of Architecture
Identify the related Application services and CloudFormation templates
Demonstrate how to launch and manage server instances in the AWS cloud
Construct a hosted static website
Deploying Infrastructure and Applications
Describe the account, billing (tagging), pricing credentials delegation, reporting
Follow On Courses
Contenido del curso
Module 1: AWS Learning Resources & Getting Started
Module 2: Introduction to AWS Platforms
Module 3: AWS Products and Services Part 1
Module 4: AWS Products and Services Part 2
Module 5: Delivering Solutions using AWS
Module 6: AWS Resources
Entrenamiento en línea
Duración 1 día
Precio
Consulta precio y disponibilidad
Classroom training
Duración 1 día
Precio
Consulta precio y disponibilidad
Click on town name or "Online Training" to book
Calendario
Guaranteed date: Fast Lane llevará a cabo todos los cursos garantizados sin importar el número de participantes, excepto por razones de fuerza mayor u otros eventos inesperados, como e.g. accidentes o enfermedad del instructor, que eviten que el curso se realice.
Instructor-led Online Training: Este es un curso en línea Guiado por un Instructor
Este es un curso FLEX, que es entregado tanto virtualmente como en el salón de clase.
Oriente Medio
Emiratos Árabes Unidos
Curso FLEX

Dubai

Lenguaje del curso:

Inglés

Inscripción

Entrenamiento en línea

Zona Horaria: Asia/Dubai

Inscripción

Curso FLEX

Dubai

Lenguaje del curso:

Inglés

Inscripción

Entrenamiento en línea

Zona Horaria: Asia/Dubai

Inscripción